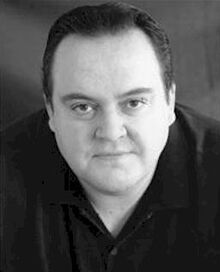 Steven O'Donnell (born 19 May 1963) is an English actor. Before becoming an actor he spent five years working at Charing Cross Hospital as a Scientific Officer in a medical laboratory. As an actor he has appeared in many productions featuring Rik Mayall and Adrian Edmondson including The Comic Strip Presents, Bottom and Guest House Paradiso. He also appeared with Rik Mayall in Churchill The Early Years as gluttonous Nazi Herman Goering. In Bottom he portrayed recurring character Spudgun.
Ad blocker interference detected!
Wikia is a free-to-use site that makes money from advertising. We have a modified experience for viewers using ad blockers

Wikia is not accessible if you've made further modifications. Remove the custom ad blocker rule(s) and the page will load as expected.